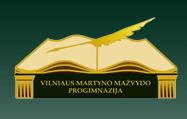 Presenters: Senior teachers at Martynas Mažvydas pregymnasium:
Rita Bakanienė, Eglė Bridikienė, Skaistė Poniškaitienė, Lina Spalvienė, Renata Žemaitienė
Date: 26 April 2017 
Time: 13.15 – 18.15
Venue: Martynas Mažvydas pregymnasium / Vydūno 17A, Vilnius
The target audience of the workshop is lower secondary level teachers of English. The participants will enhance their knowledge and skills of using effective teaching techniques and activities in the teenage classroom. The presenters will share their ideas on how to transform students from passive learners into more active and participative ones, including differentation of learning materials in mixed-ability classes. The participants will try out various classroom activities, such as drama, videos, songs and storytelling, and discuss how to apply them in different contexts. The presenters will share their experience gained on a training course at the Lewis School of English, Southampton (UK) which they attended as part of Erasmus+ KA1 project "Every student is an individual: personalized teaching in the classroom" (No. 2016-1-LT-KA101-022977).
This project is being developed in order to learn how to successfully organize the teaching/learning process and ensure that every student grows and progresses as an individual. The project includes subject teachers, class teachers, specialists working with children having special needs and students' parents. The project aims to develop teachers' ability to personalize teaching in order to improve the quality of lessons and learn how to create and customize teaching/learning tools to meet the individual needs of students.
PROGRAMME
13.15 – 13.45 Registration.
13.45 – 14.00 Welcome and Ice Breakers.
14.00 – 15.00 Part 1. Student-Centred Techniques.
15.00 – 15.30 Part 2. Learning by Doing.
15.30 – 16.00 English Tea Break
16.00 – 16.45 Part 3. Differentation.
16.45 – 17.45 Part 4. Using Songs and Videos.
17.45 – 18.15 Reflection. Closing. Certificates.