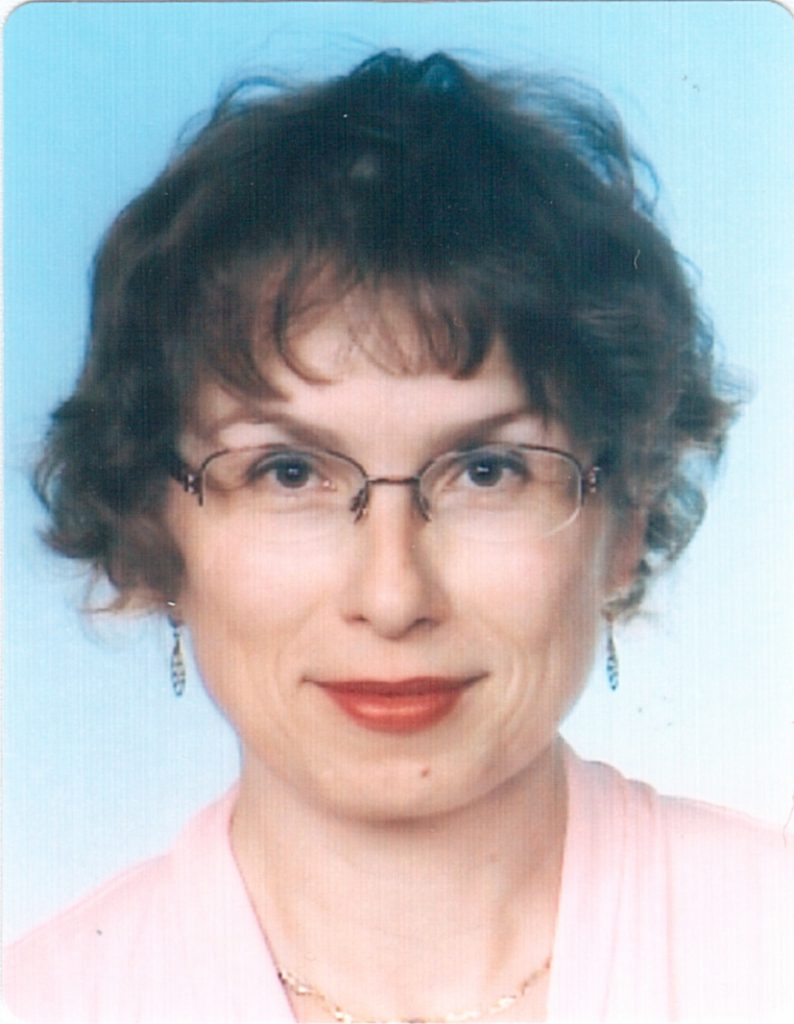 Sylvie Doláková, MA, is a teacher trainer focusing on teaching English to children aged 4–15 and working with pre-service and in-service teachers. Her courses are popular for creativity and applicability in classrooms. She specialises in teaching English through art and stories as well as publishes language game books for children.
More about Sylvie Dolakova http://www.sylviad.cz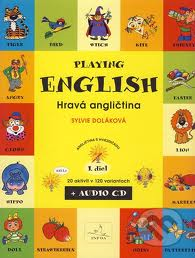 Sylvie's books of language games "Playing English" (Part I and Part II) and a Story-based teaching CD containing materials for "The Enormous Turnip" and "The Story of Budulinek" are available for purchase in Lithuania, through LAKMA. In 2013, Sylvie gave a series of workshops to Lithuanian teachers of English working with young learners and also presented at the international LAKMA conference "Intercultural Competences in the Global Village". In 2014, she came back to Vilnius for another series of workshops for teachers of primary learners and very young pre-primary learners.
Below are Sylvie's answers to the questions of workshop participants.
How did you find out about LAKMA and how did you decide to visit Lithuania? I have always loved travelling, however, it was prohibited under the previous regime of my country (the Czech Republic, former Czechoslovakia). I decided to travel anywhere and very often after it had changed. I discovered I have something to say to the teachers of English at conferences and I looked for every opportunity. One day I found the announcement of LAKMA on the Internet inviting the Lithuanian teachers to Klaipėda for a conference (2009). Klaipėda was a mysterious name of a place in my childhood dreams – so I didn't hesitate a minute and sent my application to Ms Eglė Petronienė, the head of LAKMA and even offered her to have a workshop with students at the Pedagogical University on that occasion. Both workshops turned to be well-accepted so I thought it would be good to offer even more – and this is how we came to the idea of organising the first Summer School last year.
What are your top three recommendations for teachers of very young learners? Be patient. Be patient. Be patient. First, be patient with the children showing little progress. It takes time for them to develop a custom of (and reason for) using the foreign language. Then, be patient with the constant need to educate yourself in terms of teaching methods and activities. You have to learn how to present the language to the kids so that you do not kill their curiosity and eagerness to learn something new. And finally, you have to explain patiently to the parents why you are using an invisible approach – no exercises in the workbook, no pages of coursebook swallowed in lessons, no lists of vocabulary, only play, dialogues, songs and instructions without translation.
A few more: No questions "How do you say this in English…?" because you use the communicative way of teaching with responsive, confident language users at the end of the process who don't need to translate every word to be able to respond in English. No overuse of pictures for demonstration – only for games and manipulation. Use real objects – children learn better if they have something to hold, cuddle, feel, smell or even chew on. Never ask the child "What's your name?" more than twice, otherwise, you will ruin your reputation as a wise teacher. Let the puppets and toys do it. Make sure your pronunciation is almost perfect. Kids will learn vocabulary and grammar during all their learning years, but their pronunciation is shaped at the very early stage.
What is the most appropriate method of evaluation at primary level? I strongly believe in personal praise and accommodating approach – no written tests, no marking. The children's aims to work hard and their their overall qualities are especially important. Children are very different from each other and we mustn't take them as a monolithic mass. Each of them deserves to be told of their strengths and weaknesses in a unique way and encouraged to go on.
How did you decide to produce your first book? The teachers at my workshops are to blame for that. They complained they didn't have nice games and pictures to use and forced me to publish my ideas in books with the pictures of a skilful illustrator. I was studying English at University then, having a part-time job and giving a few workshops a week at the same time, and I felt very busy, but it turned out to be a very rewarding job to compile a book of the best activities. The feedback from the teachers makes me sure it was a good decision and I am grateful for that.
What was the biggest challenge in your professional career? Paradoxically, it was when I lost my job as a kindergarden teacher. I didn't know what I would do as I knew I could only teach children. Well, I tried to survive working in an office, teaching English occassionally to my neighbours nad colleagues and then I realised I was born to teach – so I changed my profession to become a teacher of English for children.
You said that you started learning English when you were 30. What advice would you give to adult learners? What language learning strategies worked for you? Never stop learning and hoping for the best. My first attempts were over a book so I feel more confident reading and writing than speaking fluently and listening (and understanding!). Unfortunately, these two skills develop during early age and I utterly missed this opportunity. That's why I've been promoting very early language learning so keenly. But don't lose hope, take every opportunity to listen to English (through songs and films), to speak anytime you can, travel abroad to feel dependent on the knowledge of English. Once it saves your life (joking, of course!), you'll become a capable user of it.
What is your impression of Primary English teachers in Lithuania? How do we compare to other groups of your trainees? Well, I have to say there isn't much difference from the teachers from other countries. I think, if you are a teacher, you have to be pre-equipped with a certain set of qualities – creativity, patience, tolerance and respect towards the children, eagerness to learn and to offer new things to the learners, providing the children with a good example of humanity, to name just a few. I found all these qualities in the Lithuanian teachers I've worked with, which makes me compliment them for being such a great help to their pupils in this complicated, over-technicised world.
What would you do if you were not a teacher / teacher trainer? Nice question. Well, I might be a gardener, finding pleasure in taking care of seeds to see them grow and flourish. It's very similar to the teacher's work – we plant the "seeds of interest" in every child and see them develop into nice, beautiful personalities who are a pleasure to share this world with.
What are your professional plans for next year? I would like to finish more stories for bilingual learning, have them translated into a few languages so that teachers can use them to transfer the children from their mother tongue to any other language, and to open an e-shop with the materials on my website. I am currently working on a few more books and articles to be published and I would like to visit a few more conferences in some other countries. And, of course, to offer a new range of activities for Lithuanian teachers in a Summer School next June.