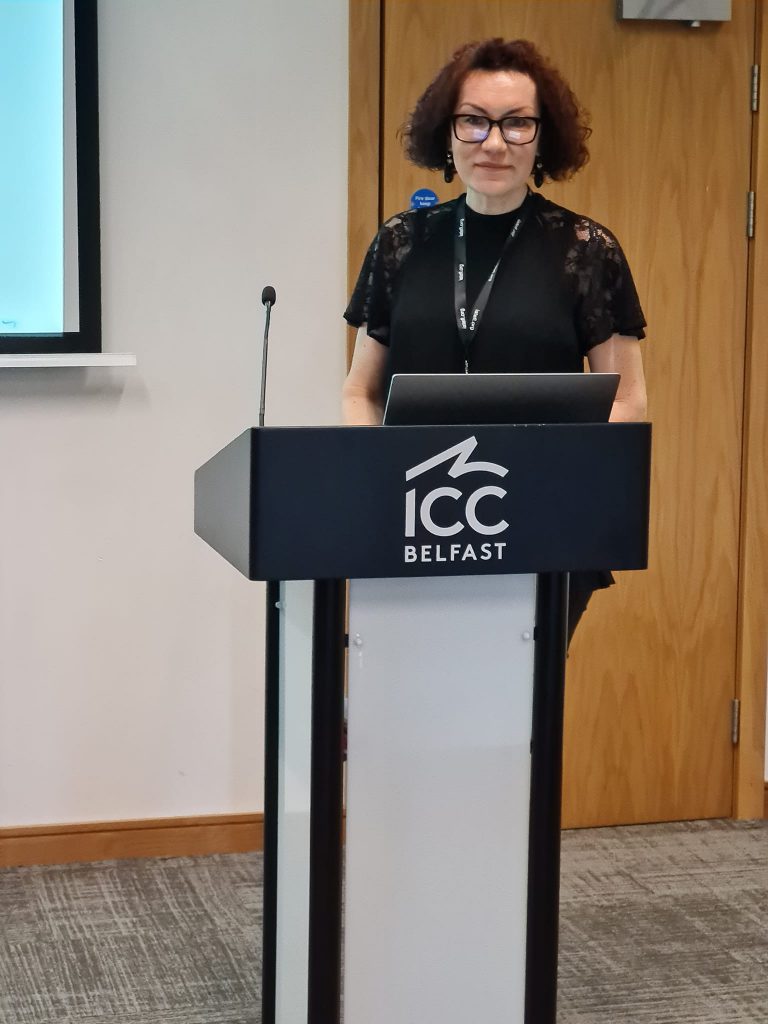 The 55th International IATEFL Conference and Exhibition in Belfast proved to be a space for cognition, learning, diverse knowledge, inspiration and making new contacts. Approximately 2000 English teachers and educators of this academic community from about 50 countries participated in the event. I could hardly believe that the honour and responsibility to represent the Association of English teachers in Lithuania (LAKMA) at the IATEFL Belfast 2022 could be given to me.
The conference started with the Associates' Day on the 16th May. Representatives of the English teachers' associations from 45 countries were present. All participants of the day were welcomed by the IATEFL president Gabriel Diaz Maggoli. Teachers from different associations gave presentations, shared experience and information, introduced their methods and ways of work as well as efforts to involve more new English teachers into their associations. Representatives communicated much, talked about different activities and events their associations organise for the members and emphasised the importance and use for English teachers of joining their associations. On that day I gave a presentation and introduced the association of English teachers in Lithuania internationally. My presentation was called "LAKMA – an inspiration for the diverse growth".
IATEFL Belfast 2022 conference lasted for four days, from 17th to 20th of May. It was opened officially by the IATEFL president Gabriel Diaz Maggoli. He was a plenary speaker as well, and listeners were attracted by his educational ideas, voice and charisma. Every day there were early morning sessions, plenary sessions, academic sessions, poster presentations, exhibitions and evening activities. Events for educators of different areas of interest were arranged. Most presentations went deeper into the chosen topic, were diverse, prepared at a very high level and inspired for further reflection and research. A huge emphasis during all the conference was put on sustainability, and, overall, the key words of those four days were such as diversity, sustainability, inclusion, integrated lessons, conflicts in the world and the hope to solve them, which inspired, motivated and encouraged to think and act in a wider scope.
Encouraged by the LAKMA president Kristina Urboniene I had applied for a presentation at the conference. It was approved, and I had a thrilling opportunity to give my presentation, which was called "International projects – an English vector for the diverse growth". I was happy that listeners got interested in my work on international projects at Plunge "Saules" Gymnasium. They asked questions at the end of it and even created a WhatsApp group for further communication. It was really amazing as I was able to connect like-minded people from different countries for further communication, activities and professional development.
Overall, this conference was the event of a lifetime. I was presented with an invaluable opportunity to listen to many presentations delivered by famous worldwide professionals lively. I had a chance to participate in many activities, communicated with colleagues from other countries, made new contacts, reflected on the material. I promised to be a more creative teacher, organise new and unusual activities to my students, explore different learning spaces both physical and digital as well as started dreaming of participating in IATEFL Harrogate 2023 on my own. The idea "Let's engage hearts and heads!" expressed by Chaz Pugliese, which stuck in my mind deeply, the atmosphere of the Titanic and the special smell of Northern Ireland which I felt strongly after getting off the plane will stay with me for a long time. That will remind and encourage me to be active in my profession: initiate, help, share, participate and involve others both students and teachers into various activities, projects and events.
My most sincere gratitude goes to LAKMA for the trust, encouragement to take the challenge, the opportunity to grow and develop professionally and personally. I would like to invite all English teachers to join LAKMA as well as IATEFL and grow together with active professionals who are able and eager to inspire, motivate, encourage, support and help.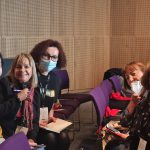 You will find more information about the conference here:
www.iatefl.org/conference/past-and-future-conferences
www.svietimonaujienos.lt/iatefl-konferencija-profesinis-tobulejimas-asmenine-patirtis-ir-platesnis-veikimo-laukas/
www.plunge.lt/naujienos/iatefl-konferencija-profesinis-tobulejimas-asmenine-patirtis-ir-platesnis-veikimo-laukas/
www.plungessaule.lt/iatefl-konferencija-profesinis-tobulejimas-asmenine-patirtis-ir-platesnis-veikimo-laukas/
iatefl belfast 2022 on YouTube